Become a Member or make a contribution to show your support for Sugarloaf!
Together we are the caretakers of this incredible Sonoma County gem. Your membership fees or donation provides the funding needed to ensure Sugarloaf Ridge State Park can flourish today, tomorrow and well into the future!
Memberships
Membership fees over $100 are tax-deductible.
Annual Pass – $49
Oak Membership – $100
Big Leaf Maple Membership – $250
Sequoia Membership – $500
Annual Pass
Buy a Sugarloaf Annual Pass and enjoy the benefits of Sonoma County's natural beauty all year long! At only $49 the Annual Pass is a great value and it is valid for a passenger vehicle or motorcycle entry at Sugarloaf Ridge State Park and Jack London State Park.
The pass is not valid for camping, extra vehicle fees, other supplemental fees. Park admittance is subject to available space. No commercial use. Also, pass holders get $10 off non-reservation camping during off-peak times.
We will mail your pass and until you receive it, you may use your email receipt as proof of purchase.
Memberships
Become a part of the special people who are Sugarloaf Members.  
Oak Membership – $100
Receive an Annual Pass plus 50% off organized hikes (Excluding Fireworks Hike, Brunch on Bald, and Headwaters to Headwaters Hike)
Big Leaf Maple Membership – $250
Oak level benefits plus free 2-night Glamping Package which includes a campsite, free tent rental, and tent set up
(Choice of 4 or 6 person Marmot tent) and a S'mores kit (firewood and all the S'mores fixings).
Note: Glamping package available Sunday – Thursday nights during busy season and any day of the week Nov. – Feb. Holidays excluded.
Sequoia Membership – $500
Big Leaf Maple level benefits plus an invitation to a special appreciation event.
This year, we are celebrating the 50th year of Sugarloaf Ridge State Park. This year, all members special anniversary gifts!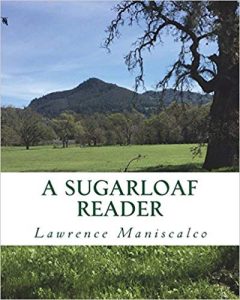 Join at the Big Leaf Maple level or above in 2019 and also receive A Sugarloaf Reader, researched and written by park docent Lawrence Maniscalco. This fascinating book reviews the rich cultural history of the park from prehistory to the present day.
A special edition Sugarloaf T-shirt is also exclusively available for 2019 Sequoia Level members.
NOTE: You may use your email receipt to get into the park until your annual pass arrives in the mail.
Donations
Sustaining your park requires a team effort and donations support park operations, including projects to maintain Sugarloaf's beauty, accessibility, and park amenities.
Where the need is greatest
We will use your generous donation to address any immediate items requiring attention.
Equipment and Infrastructure
We have a need for a new ATV so our staff can make trail improvements and more quickly respond to visitor requests for assistance.  Honda of Northern California has generously agreed to give us a discount on a 4-seat Honda Pioneer 700.  (But the price is still $12,500).  Or if you have a used one you want to donate…..
Historical Ecology Research
As a result of the New Year's Eve Storm of 2005-2006, a paleobotanical discovery was made within Sugarloaf Ridge State Park, on the headwaters of Sonoma Creek. The discovery provides an important perspective on the forests of the Mayacamas Mountains during the Late Pleistocene. Numerous specimens of partially carbonized wood were recovered, eroding from a deeply buried deposit.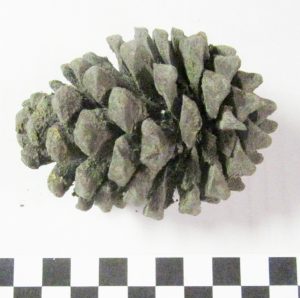 The six pine cones that were found on Sonoma Creek are thought to have significance in a world struggling with a changing climate. Future efforts to better date the six cones and to establish their genetic history are called for.  Please support this effort – costs to date the cones, genetic research and manage the project are approximately $5,000.  More info here: Pine Project Overview
Ecology Research
Your support will be used to deploy, maintain and monitor our very popular 'critter-cams'.  The cameras have allowed us to track plant and animal recovery from the fires.  Our 16 cameras in this volunteer-led program have provided the best data ever on the creatures that inhabit this wild and wonderful place.  We are seeking funding to support our staff, replace old equipment and hire an intern to perform further analysis.  Donate $250 to sponsor a camera!  We will send you the best photos from your camera.  
Animal Research Budget
Item
Cost
Notes
Equipment
$1,500
Replace 1/3 of cameras, plus locks, etc.
Software
$200
 
Staff Time
$5,000
manage volunteers, meet with research partners, plan data analysis
Summer Intern
$5,000
10-week intern to analyze data and compile findings.
Total
$11,700
 
We have many outreach programs that promote the health benefits available to park visitors.  One of our most popular programs with our visitors, the ParksRx program brings people to the park for fitness, health, and relaxations.   We regularly have 30-40 people attend our 8-week fitness hike series that has brought many new people to the park and hiking.   We need $5000  for staff time to apply for grants, and to provide advertising for the events.   

TAX-FREE GIVING
This year those age 70 and older may want to consider making a meaningful, tax-efficient gift to Sonoma Ecology Center using funds from their traditional or Roth IRA. With this way of giving you can:
Make tax-free gifts each year from your IRA withdrawals by having a portion transferred directly to SEC (up to $100,000 per year for an individual; $200,000 per couple with separate IRAs).
Use your Required Minimum Distribution for you gift to avoid taxes on the transfer of funds.
Avoid increasing your adjusted gross income and potentially subjecting your Social Security income to a higher level of taxation by giving directly from your IRA.
Provide a generous gift to SEC.
Please contact garland@sonomaecologycenter.org if we can provide more information to you or your advisors.
How to Donate Stock
Each stock gift we handle strengthens our programmatic work while providing tax benefits for supporters.
Here are step-by-step instructions to help you take advantage of this gift planning opportunity:
Give your broker the following information to transfer a gift of stock to the Sonoma Ecology Center:
The Sonoma Ecology Center's brokerage account is with Charles Schwab Co. Inc.
The Sonoma Ecology Center's account number is 5655-2785.
Either you or your broker must contact us via email at garland@sonomaecologycenter.org or call 707-996-0712 ext. 125 with the name of the stock and the number of shares being transferred. This ensures the gift is properly credited and acknowledged.
When SEC receives a stock gift, our policy is to sell the stock as near as possible to the date of the gift.
If you have questions or if we can assist you in making a gift of stock, please contact garland@sonomaecologycenter.org.