Buy Your Annual or Day Park Pass Online
Sugarloaf Ridge State Park is operated by Sonoma Ecology Center, a nonprofit organization under section 501(c)(3). Federal EIN #94-3136500. Sugarloaf Ridge State Park does not receive state funding and depends on visitor and membership fees to operate.
Select an Annual Pass or Day Pass Below. If you select an annual pass, we will mail you the physical pass in a couple of days. In the meantime, just display your email receipt on your dash or show the Kiosk Attendant. For a day pass, just show your email receipt.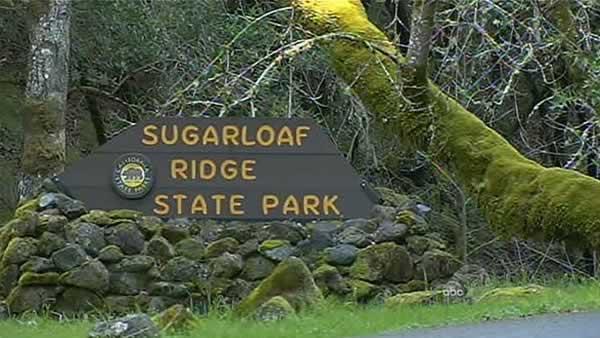 Entry Fees
Vehicles
$10 Regular
$8 Senior (62 and older) or student
$59 Annual Day Use Parking Pass (good for one year from purchase and also good at Jack London State Historical Park. If you purchase an annual pass from the automated pay station, please contact the office with a mailing address and transaction number for a permanent pass.)
You may pay for entry at
Automated pay station across from the kiosk at upper park entrance. Cash (no change) or credit.
Iron ranger at Goodspeed trailhead in the lower section of the park. Cash (no change).
Staffed Entry Kiosk (Weekends and most holidays 9:00 am to 4:30 pm). Cash or credit.
Visitor Center (9am - 5pm weekends and weekdays when staffed, as well as Friday evenings during the summer). Cash or credit.
Passes
Sugarloaf Ridge State Park accepts the following passes:
Team Sugarloaf / Sugarloaf Park Pass
Jack London State Park Pass
State of CA State Parks Pass
California State Parks Foundations Passes
Buses
$50 under 50 passengers
$100 over 50 passengers
School Tours and School Groups
School Tours and High School or College organizations are free for day-use with prior coordination. Volunteer docents may be available at no charge and staff biologist and educators are available for additional cost.

Contact the Sugarloaf office at 707-833-5712 or sugarloaf@sonomaecologycenter.org for more information or to coordinate a visit.