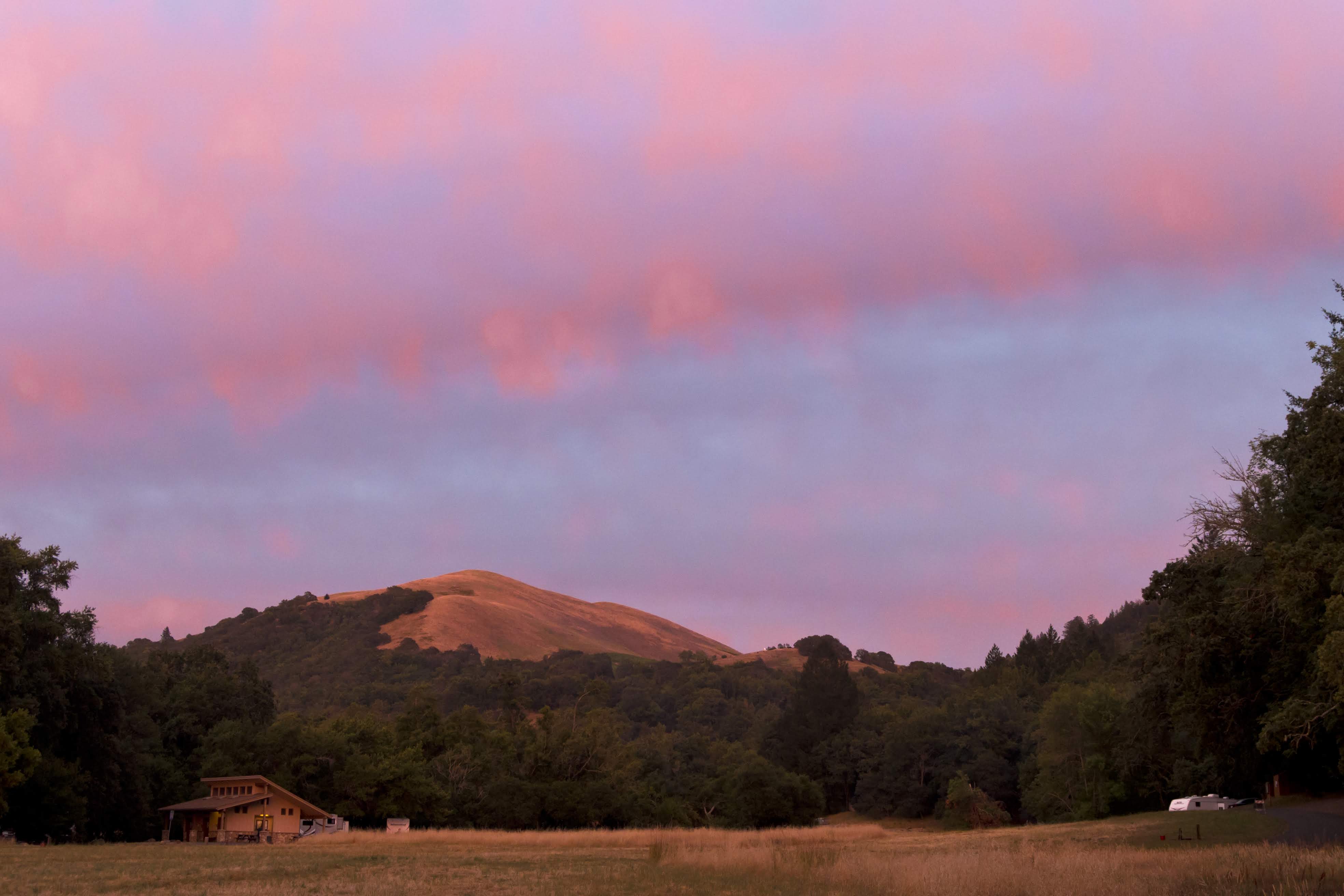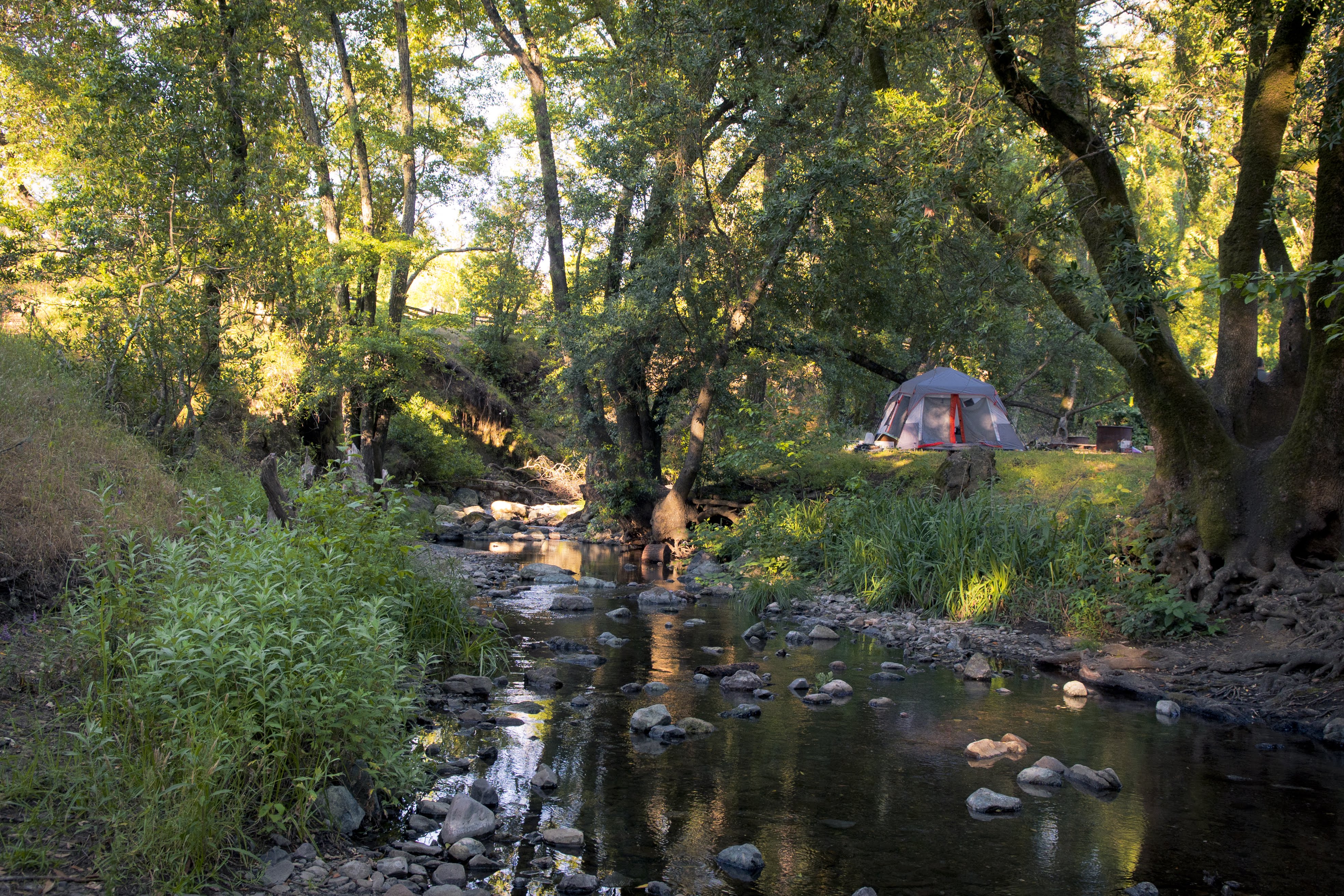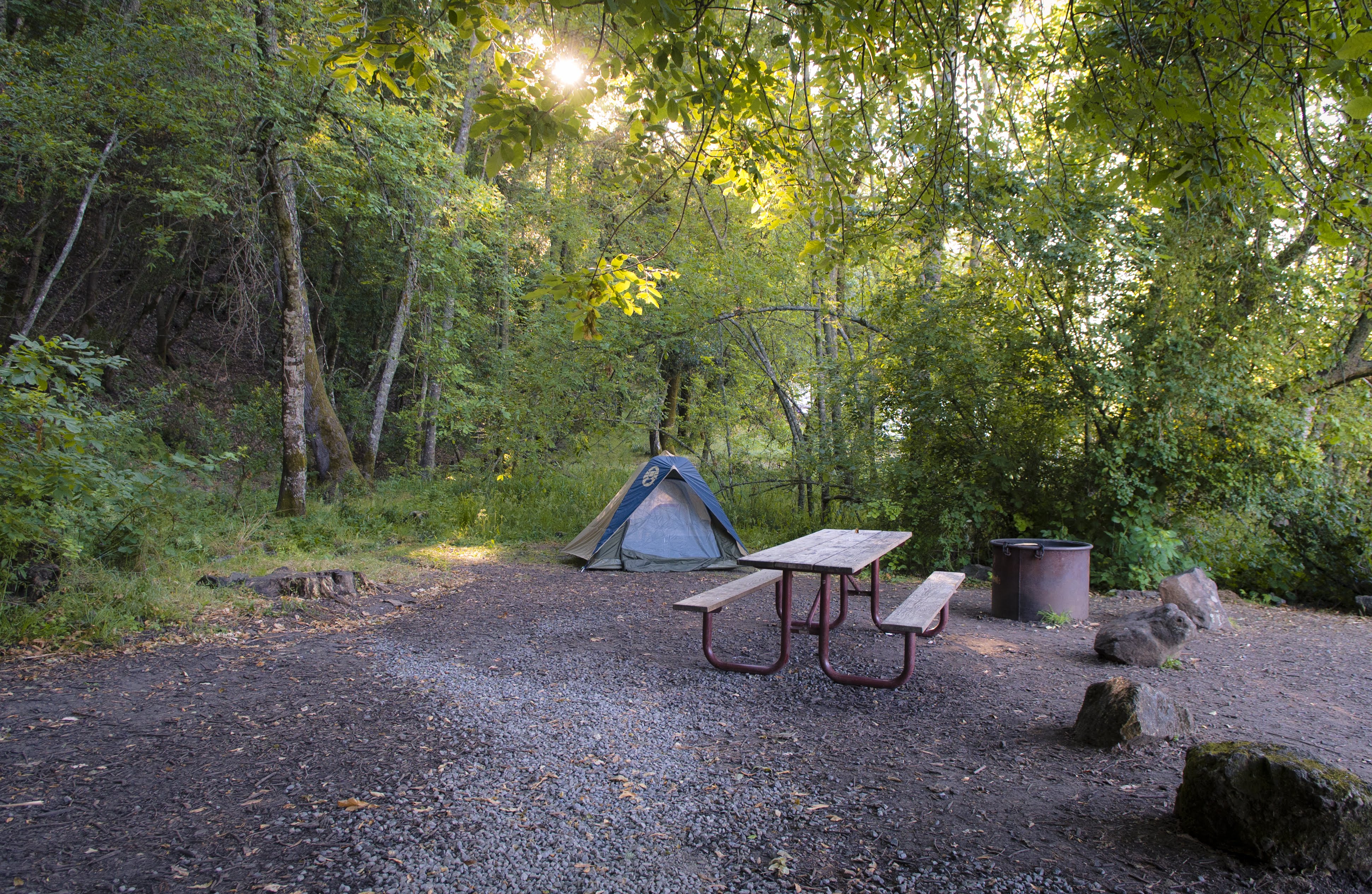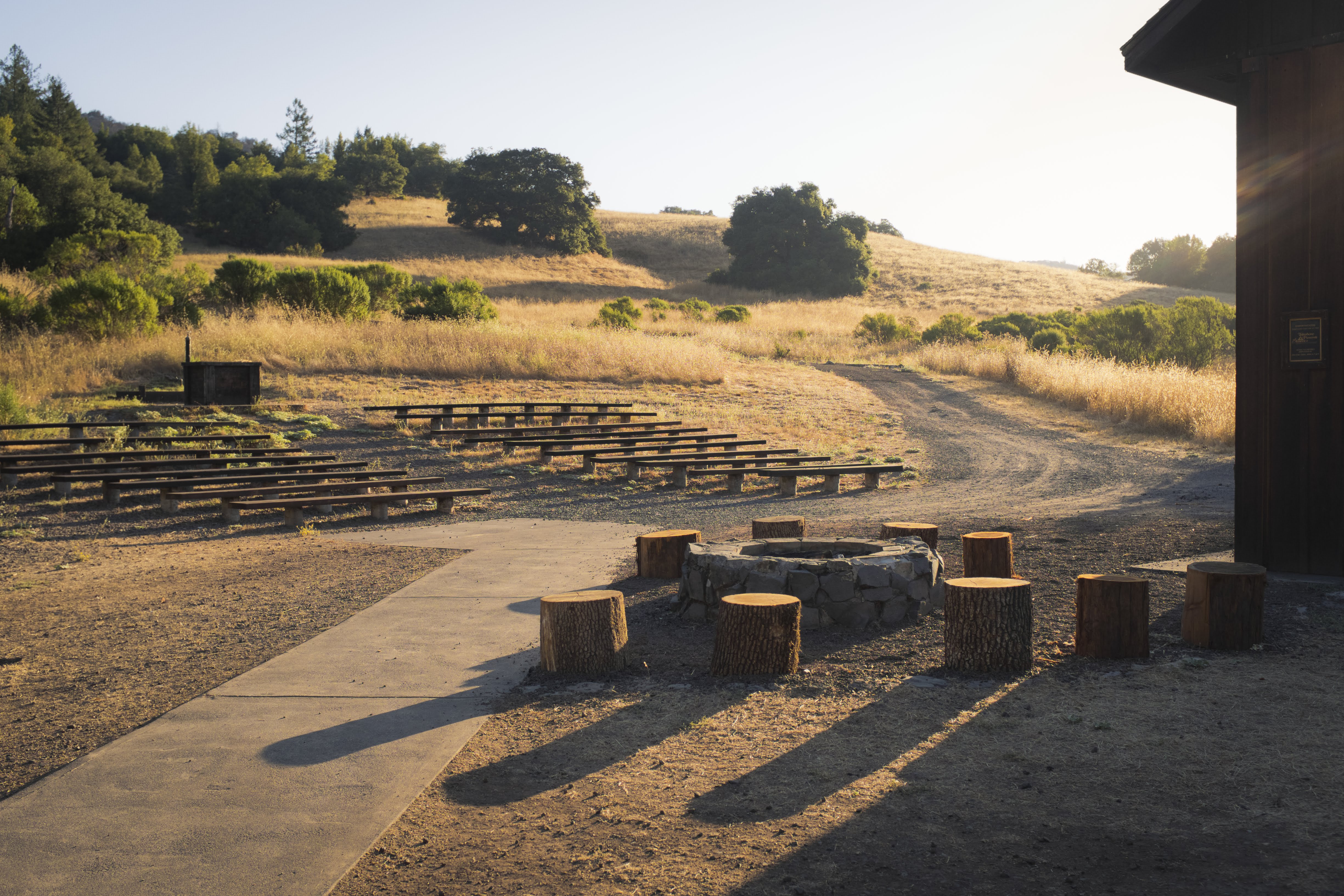 Reserve a Camping Space
Reserve Online with Reserve California
OR
Call 1-800-444-PARK (7275)
Camping at Sugarloaf is super affordable, only $35 a night! $33 for Seniors (62 and over.)
You can make reservations year-round by going to the Reserve California website or by calling the toll-free number above. You may make camping reservations up to six months and no less than 48 hours in advance. Reservations are essential for weekends April through October.
Each day, we release first-come-first-serve sites at 10 AM. You can call and hold a first-come-first-serve site the day of arrival, over the phone with a credit card. Just call us at 10 AM and we will let you know if we have room.
Sunday, through Thursday night, holidays excepted, we typically have many openings and you can come on up and self-register.
Rent a Tent
New to camping or need another tent? Rent one of our fabulous tents. We have luxury canvas tents and Marmot 4 & 6 person tents available.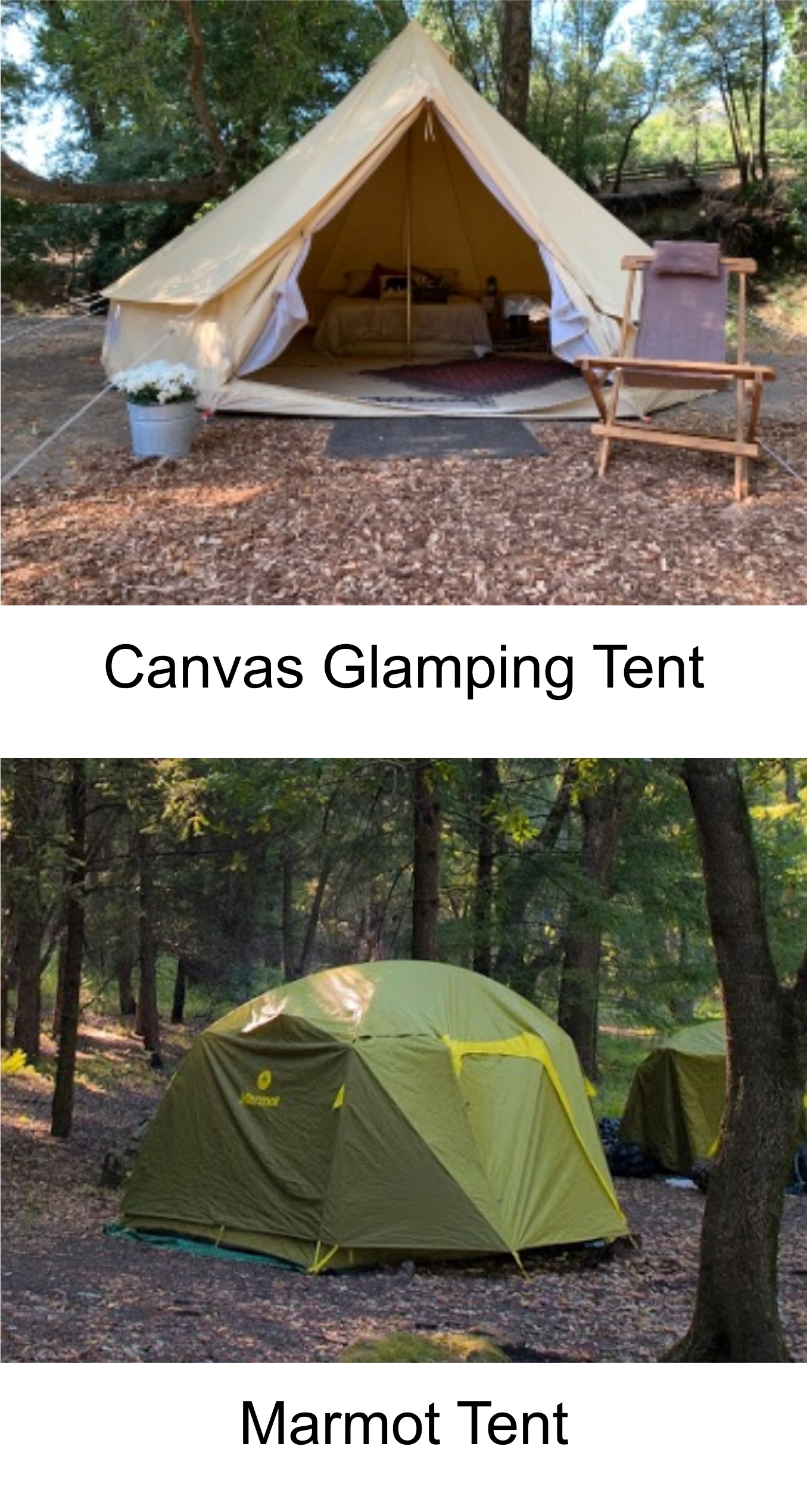 MARMOT RENTALS:
Marmot Tent Rental does not include campsite fees of $35 per night.  The Marmot tents can be put up at any campsite so be sure you have a campground reservation. 
Mandatory Set-up fee:  $25 (one per rental tent)
4-Person Marmot Nightly Rental: $20 ($15 if renting for 6 or more nights)
6-Person Marmot Tent Nightly Rental: $30 ($20 if renting for 6 or more nights)
SHELTER CANVAS GLAMPING TENT
The Shelter Luxury Tent is permanently in campsite 15. The rental fee includes the campground fee and reservation for the site. Site 15 has room for additional tents. Pets are not allowed inside the tents.
Mandatory set-up/cleaning fee: $25 per tent
6-person Shelter Canvas Luxury Tent: $125 per night ($100 per night if renting for 6 or more nights). Includes furnishings: beds, tables, chairs, rugs, lamp, and firewood.
Plush bedding for Luxury Tent: sheets, blankets, comforter, pillows. $30 per night ($20 per night if renting for 6 or more nights)– unavailable during COVID-19.
SHELTER GUEST HOUSE GLAMPING TENT
In addition to the 6-person Canvas Luxury Tent, a second 4-person Shelter Canvas Luxury Tent can be rented: $95 per night ($70 per night if renting for 6 or more nights)  Located on site 15. This is a supplemental glamping unit great for two single adults, teens or older kids, featuring three twin futons. Can accommodate up to 4 twin bed setup.
Luxury tent furnishings: Beds, tables, chairs, rugs, lamp, and firewood included.
Plush Bedding for Luxury Tent: Sheets, blankets, comforter, pillows.  $30 per night.  ($20 per night if renting for 6 or more nights)– unavailable during COVID-19. 
Call 707-833-5712 or email sugarloaf@uccr.org if you have questions.
Reserve your tent at this link.
Thanks to Marmot and Shelter for their help with our tent rental program.
You can enjoy camping year-round at Sugarloaf
47 family camping spaces surrounded by a large meadow bordered by a year-round stream and a hillside forest.
Group campground with room for up to 50 people.
2 wheelchair accessible campsites (6, 7) with an accessible restroom and showers. The campfire pits for these sites are also accessible, with a variety of wheelchair seating areas.
Ability to accommodate RVs up to 28 feet and trailers up to 24 feet. There is no dump station at the campground.
Dog's are allowed in the campground,, but not on backcountry trails and roads.
Camping amenities
New shower facility, campfire area and numerous restrooms.
Each site has a table and a fire ring; many have food storage boxes.
Restrooms and drinking water nearby.
Picnic Area and Tables.
Visitor Center open Saturday and Sunday and Friday nights during the summer.
Firewood available for purchase from the camp host or Visitor Center.
Free WiFi at the Visitor's Center.
More Information
Sugarloaf camping is located around a meadow along Sonoma Creek at 1,200′ elevation.
To better promote a family atmosphere, our campground is alcohol-free.
Click Here for the campground map with camping rules and restrictions.