Welcome to Sugarloaf Ridge State Park
Hiking Galore
Enjoy over 25 miles of trails for every level of hiking ability
Stunning Beauty
Adventure and exploration the entire family will love
Headwaters to Sonoma Creek
Enjoy a stunning waterfall which flows 25 ft. high after winter rains!
Stay and Explore
We offer 47 family-sized campsites!
Open for Camping and Day Use
Group camping and group day-use closed.
Park Hours
Day use: 6am-10pm
Campers can arrive or return after 10pm
Campsites at Sugarloaf Ridge State Park are open. 

 
Due to COVID-19, campsites rules and procedures in place designed to keep visitors and staff safe, and social distancing protocols are still enforced throughout the park. Here's how camping will be different at Sugarloaf Campground:
The following sites remain closed: 8, 13, 17, 35, 38.

Only two cars per site, with one family group and no outside visitors, are allowed.

Each site will have its own portable toilet (porta potty) for the exclusive use of that site. The toilets will be cleaned upon campsite turnover.

We encourage visitors in self-contained RVs to make use of their own facilities rather than the park facilities.

Some flush toilet facilities and showers remain open and our staff cleans them 3-4 times per day.

We recommend bringing your own soap along with cleaning supplies such as wipes.

The tent rental program is open our staff will disinfect tents between each use.
Reservations for Sugarloaf campsites may be made 48 hours in advance here.
Reserve a tent here. 
For same-day first-come-first-served reservations, please call the park at 10am on the day you want to arrive at 707-833-6084 or 5712.
We are providing additional cleaning services free of charge. However, we are asking for a $10 donation per day—only from those that are able—to cover our additional cleaning and porta potty costs.
We ask all park visitors to adhere to the Sonoma County health ordinance guidelines, which require the use of masks or face coverings when unable to keep a minimum distance of six feet from others not in your immediate household.
Anyone with coronavirus symptoms (commonly a fever, dry cough, or shortness of breath) should not come. Those with reservations may cancel with no penalty. Read more about coronavirus symptoms.
Sugarloaf is open for day use.
Sugarloaf Ridge State Park is now open for day-use parking and camping. The restrooms are open and are being disinfected 3-4 times per day.
The visitors center,  picnic area, and the campground remain closed.
To reduce interactions at our park, please purchase your day pass or annual pass online before you arrive.
Social Distancing and Face Covering Information
Park visitors must comply with social distancing, hygiene, and face-covering requirements:
Stay at least 6 feet from others who are not part of your household.

Carry a face covering at all times. Coverings must be worn outdoors when you cannot stay 6 feet from others, such as when passing others on a trail.
Do not visit a park if you have any symptoms of Covid-19: fever, cough, sore throat, shortness of breath, unusual headaches, severe fatigue, chills, gastrointestinal symptoms, and lost sense of smell or taste.

Do not use group facilities.

Do not use drinking fountains. Bring your own water.

Pack out your litter to reduce the amount of trash parks staff and visitors may come into contact with. 

Cover coughs or sneezes with a tissue and pack out your tissue for disposal at home.
Parking
When parking, please observe social distancing protocols. If the park becomes too crowded, we may temporarily close access. Please come early or later in the day if you want to be sure of entry.
Events
We have resumed small 12 person social distanced events starting on June 27.   Please see our calendar for details.  
Additional Information
For more information about Sonoma County's shelter-in-place health order and other Covid-19 emergency resources, visit SoCoEmergency.org.

Support Sugarloaf
Your donations help keep Sugarloaf open for all!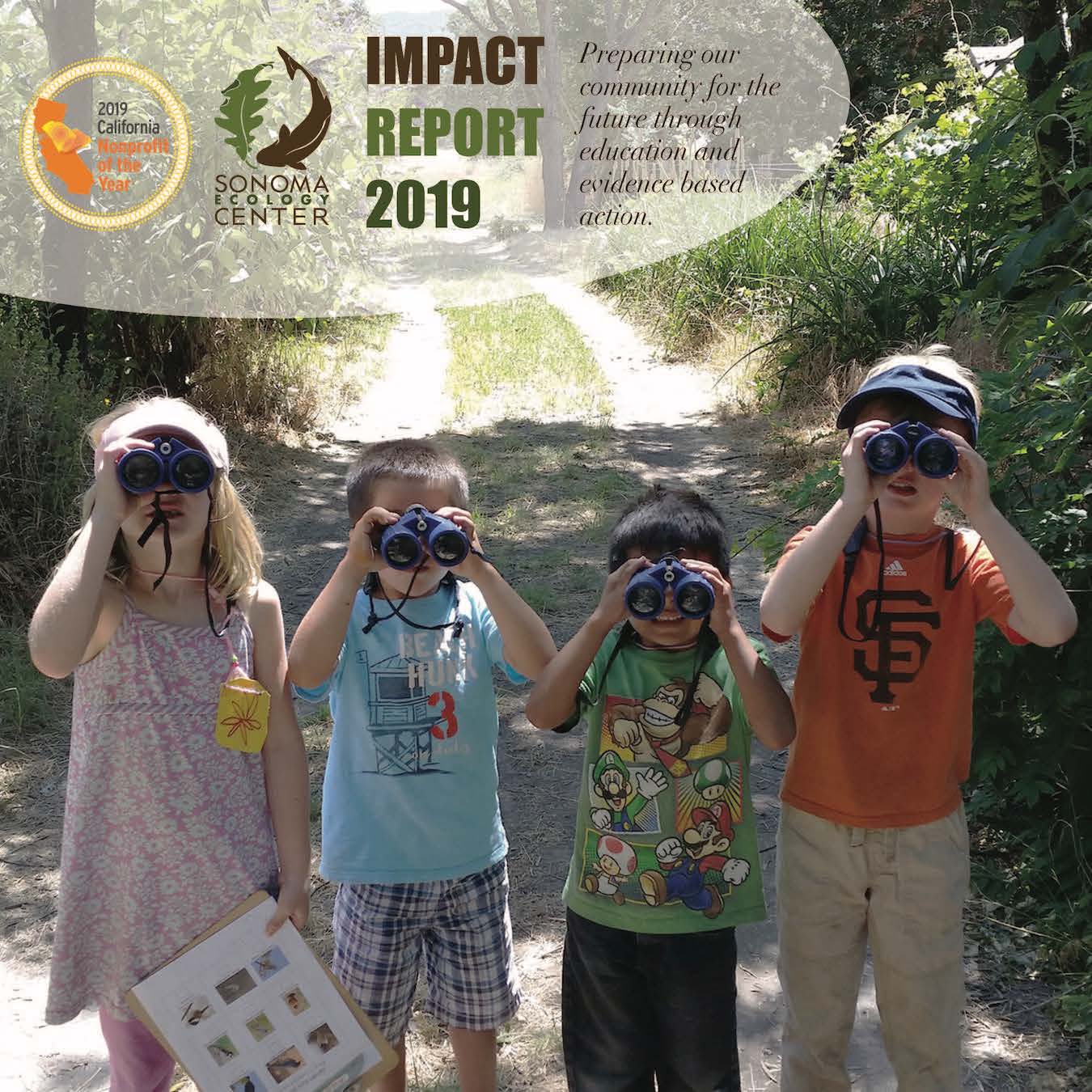 Check out the 2019 Impact Report for the Sonoma Ecology Center! This report goes into detail of the impact and presence of Sonoma Ecology Center, our parent organization, a nonprofit dedicated to the ecological health of Sonoma Valley. READ THE FULL REPORT.
Camping at Sugarloaf
You can enjoy camping year-round at Sugarloaf with 47 family-friendly, alcohol-free camping spaces nestled in a large meadow and bordered by a year-round stream and a hillside forest.
Stargazing at Robert Ferguson Observatory
Completely dedicated to public viewing and education, the Robert Ferguson Observatory is the LARGEST in the western United States and it's right here at Sugarloaf Ridge State Park.
Community-Operated Park
Sugarloaf Ridge State Park is operated by Sonoma Ecology Center and Team Sugarloaf. Learn more by visiting the Team Sugarloaf Page