Jun
11
Sun
Slow Journeys

@ Sugarloaf Ridge State Park
Jun 11 @ 2:00 pm – 4:00 pm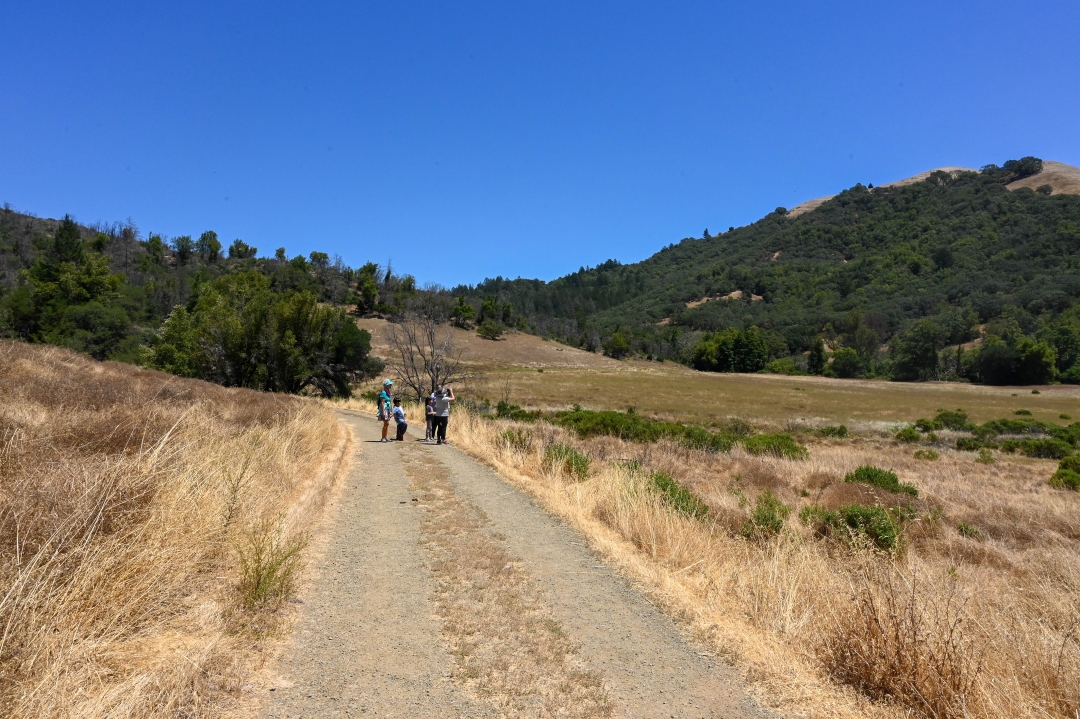 Do you enjoy a slow walks in a valley, breezes, wildflowers, the sounds of songbirds, the taste of a Douglas Fir needle or a California Bay leaf, the aroma of Tarweed, or watching wild turkeys and California Quail hunt for seeds and insects in the grass? Join California Certified Naturalists Judy Armstrong and Judy Withee for this series of meandering explorations. Each month (weather-permitting) we will explore one or two of our three accessible trails– the Creekside Trail, the Nature Trail, and the Meadow trail. Suitable for all levels and a range of mobility, these Sunday afternoon adventures will accommodate young children, parents with babies in strollers, and people using walkers or wheelchairs as well as those who just enjoy slow walks in nature that stimulate the five senses.
Our June program will focus on the Meadow Trail, an unpaved fire road that is mostly flat although not ADA-compliant. Some wheelchair users have successfully travelled this trail, which during the dry season is relatively accessible for viewing different habitats including a large meadow. We will travel from the White Barn about a mile out into Meadow trail, to the big wooden bridge that crosses Sonoma Creek. There will be frequent stops and opportunities for conversation, photography, nature journaling, wildlife viewing, resting, etc., so bring your nature journal, camera, or binoculars, if you have them.
Tickets are $10 for general audiences, $5 for youth, students, Sugarloaf members, Sugarloaf volunteers, and free for children under 12. Wear comfortable shoes, a hat, sun protection, bring at least a quart of water and if desired, a snack.
Ease of access: There is van-designated accessible parking at the White Barn, as well as an accessible porta-potty. If you use a manual wheelchair, please contact us after signing up to arrange parking closer to the trailhead. Recumbent bicycles are welcome!
Jun
25
Sun
Introduction to Nature Journaling

@ Sugarloaf Ridge State Park
Jun 25 @ 2:00 pm – 5:00 pm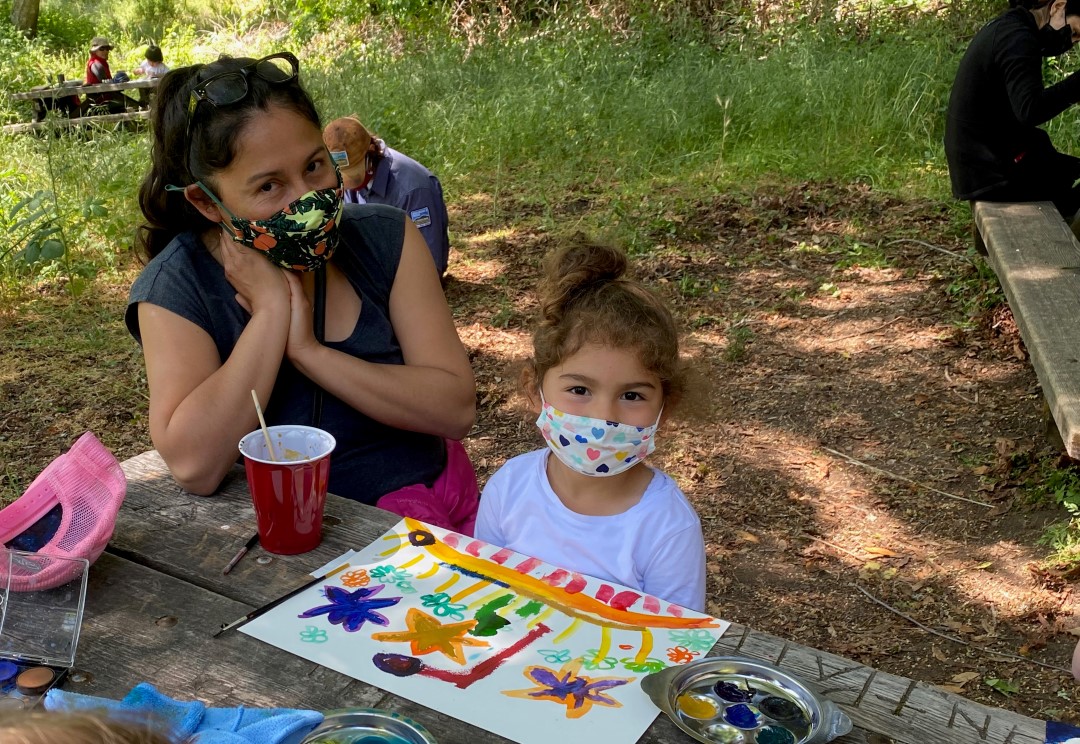 Nature journaling helps you enjoy the natural world in a whole new way.  You can take just a short hike, or even stay in one place, and see, hear, smell and touch more than you ever thought possible. Using words, numbers and drawings, you will learn to record your experiences in a way that works for YOU. There are no rules, and no art "ability" necessary! We will talk about what nature journaling is all about, and what materials and tools you may wish to use. We'll do some easy exercises to get you started, and have lots of time to practice and explore using the materials provided.
Tickets are $10 for general audiences, $5 for students, youth (12-17 year olds, must be accompanied by an adult), Sugarloaf members, Sugarloaf volunteers, and free for children under 12. This event is welcome to all ability levels, and is accessible for those with limited mobility. Meet at the group camp. You are welcome to bring any art supplies that you have, but just a pencil will do. Bring water, sun protection, a snack, and if desired, a picnic to enjoy afterwards. Parking fees apply.
Ease of access: The group camp is a large area outside of the Robert Ferguson Observatory. The ground is a mix of soil and woodchips navigable on a power chair. There is an accessible porta-potty and a water spigot on site. The picnic tables and benches are not ADA-compliant but are available.  The group camp parking lot has one van-accessible designated parking spot. Although the rest of the parking area is not designated as accessible, it is an open dirt lot that can accommodate up to 25 vehicles. For additional accessible accommodations, please contact alma@sonomaecologycenter.org