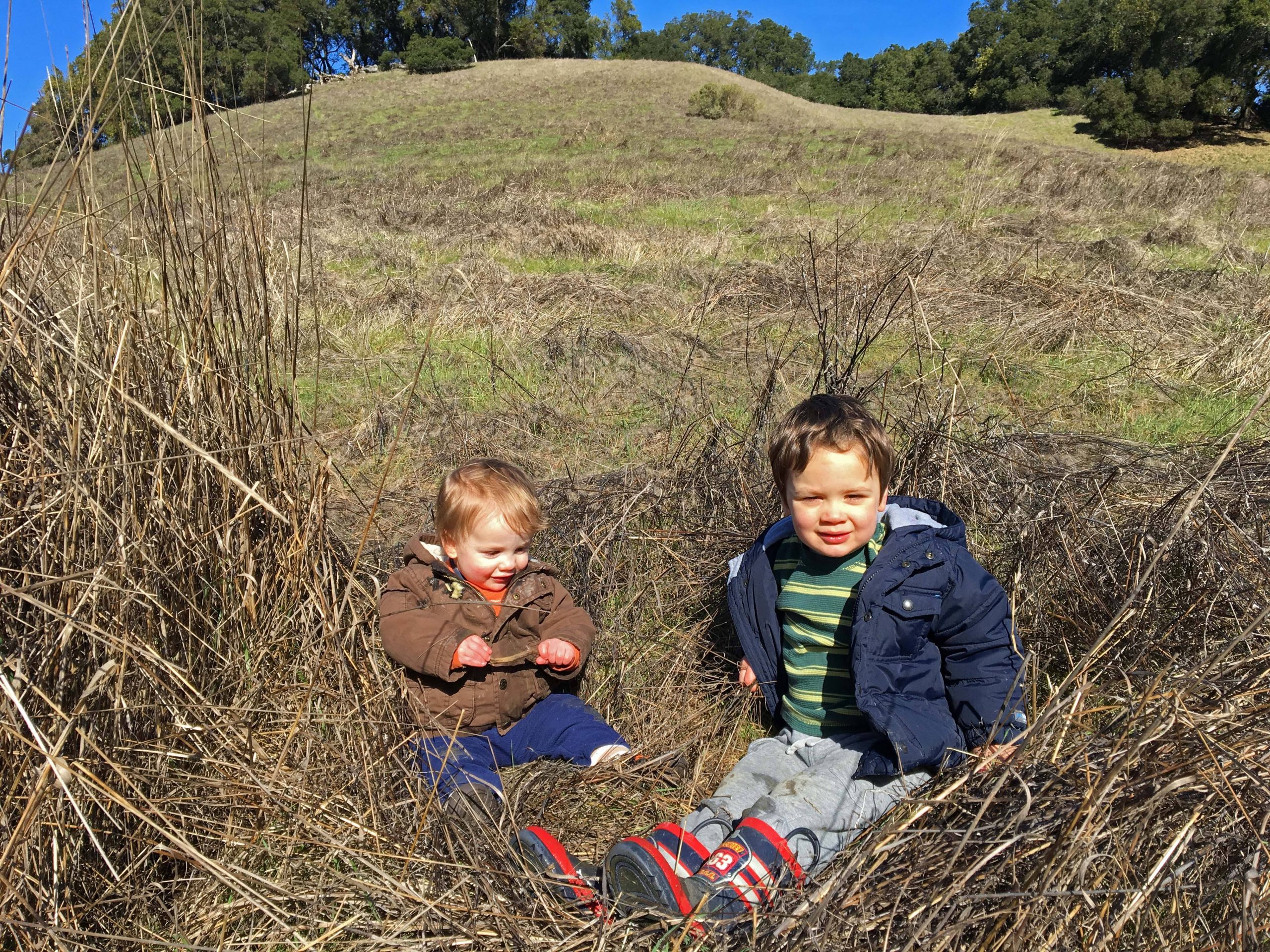 A Fabulous Family Week in Sonoma Wine Country
What can do you with your family for a whole week in the Sonoma Wine Country, especially if your children have not developed a mature palate yet? A whole lot more than you would think. Here at Sugarloaf Ridge State Park, we see many families throughout the year and many wish they had planned to stay longer than a weekend. We know  Las Vegas tried to market itself as a family destination back in the 90s (it did not go well), however, here in Sonoma County we are the real deal. We advocate making the beautiful campgrounds at Sugarloaf Ridge State Park your base of operations to explore all the family fun Sonoma County has to offer.  
Friday
We suggest trying to get out of work a little bit early in order to beat the Bay Area traffic to get to Sugarloaf. Once you turn on Adobe Canyon Rd. and start winding your way up into the hills along Sonoma Creek, your cares will slip away from the gorgeous drive through a redwood forest and then into our beautiful streamside campground. Check in at the Visitor Center where our friendly and informative staff will let you know all that is happening in the park and the area during your stay. Then pitch your tent and head a few miles away to enjoy Funky Fridays – a family friendly dance party at Mt. Hood Regional Park, our neighbor to the West. Food and drinks are available at the stunning location at the foot of Hood Mountain; proceeds benefit local parks in the Sonoma area.  
Saturday
Saturday is a perfect day to hang out at the park and relax!  We have over 30 miles of trails including some very family-friendly hikes, such as the Quest Hike and the Nature Hike. During the summer, every Saturday morning we have a family nature hike with a campfire to follow in the evening. Several Saturdays each month our fabulous Robert Ferguson Observatory is open to the public. With its 3 telescopes, including the largest scope open to the public in the Western United States, you do not want to miss your chance to see some space-tacular views. Check out our website for details on all the weekend's events.  https://sugarloafpark.org/
Sunday
After fueling up with breakfast, a longer hike might just be the perfect end to such a wonderful weekend.  The Vista Trail(a four-mile trail) or the Canyon Pony Gate Loop, are both good challenges for children 7 years and up with some positive encouragement. The hikes are fun for the whole family! Our ice-cream filled Visitor Center offers many varieties of creamy, frozen motivation if a reward after a hike is earned.   In the afternoon, head on out to one of our local swimming areas. Spring Lake Regional Park offers a swimming lagoon with a floating water park, along with a larger lake with kayaks and stand up paddle boards for your family to use. Morton's Warm Springs is another option with three swimming pools. Both Spring Lake and Morton's 10-15 minutes away from Sugarloaf. 
 https://parks.sonomacounty.ca.gov/Visit/Spring-Lake-Regional-Park/
http://mortonswarmsprings.com/
Monday
There is so much more to do in Sonoma County than to just  wine and dine. We have some awesome amusement parks in the area!  If your children are a bit older (9 years old and up), head on over to Six Flags Discovery Kingdom in Vallejo. Located just 45 minutes away, the amusement park offers a wide variety of rides and generally tends to be less crowded on weekdays. If your children are on the younger side (1-8 years old), only 20 minutes away in Sonoma you will find the always-charming Train Town that has a miniature railroad and amusement rides along with other attractions.   https://www.sixflags.com/discoverykingdom
Tuesday
It's time to explore some of the local historic sites Sonoma County has to offer! In the nearby village of Glen Ellen, Jack London State Historic Park contains the home of the most famous and best-selling author in the world during the earlier part of the 20th century. A newly renovated museum with family-friendly displays, the ruins of the Wolf House, and amazing hiking are some of the park's attractions. Bring your sandwiches or pick up a picnic at the Glen Ellen Market to enjoy in the park. After exploring Jack London, head on over to the historic town of Sonoma and explore the plaza with its shady play area and its historic mission and barracks. At 5:30 in the evening, the famous Tuesday Night Farmers Market opens with food booths, Northern California's finest fresh produce, entertainment and local beer and wine.   
http://www.jacklondonpark.com/
http://www.parks.ca.gov/?page_id=479
http://www.sonomaplazamarket.org/
Wednesday
Time to explore the warm and swimmable Russian River. Make sure to leave in time to get to River's Edge Kayak in Healdsburg for the 9:30am bus ride 5 miles up the river. Or if you prefer, you can rent stand-up paddle boards or take a lesson from one of the instructors. You can spend the next 2-3 hours on the river. Once back, grab some lunch in the beautiful town of Healdsburg. After lunch you can head downriver to Armstrong Redwoods State Park. There you can walk among the area's largest giant redwoods. On the way back, if you are able to, stop at downtown Santa Rosa, the Barlow in Sebastopol, or Windsor for dinner at one of our famous brewpubs.   
https://riversedgekayakandcanoe.com/
https://www.sonoma.com/blog/healdsburg-plaza-guide/
https://www.parks.ca.gov/?page_id=450
https://www.sonomamag.com/best-brewery-patios-in-sonoma-county/?slide=1#slide-1
Thursday
Enjoy your last full day in the area by sleeping in, relaxing around the campsite, or taking a final hike in the park.  Then in the afternoon, it is time for one last swim at Morton's, or perhaps check out the Snoopy Museum, the Sonoma County Children's Museum, or maybe head out to a local winery that welcomes the whole family. St. Francis, Landmark, and Kenwood Winery are some favorites just down the road from the park. Perhaps maybe grab dinner at one of Kenwood's delicious restaurants.  Café Citti offers delicious authentic Italian food. Once it reaches night, as you enjoy the stars and eat smore's around the campfire, realize all that you did was only a small part of all that Sonoma County has to offer. 
Friday
It's time to get on up, pack up all your belongings and head back home. You had such an amazing time in Sonoma County with your family. You may start thinking about your next trip to Sonoma and all the things to look forward to the next time you come back. Safe travels and see you again soon!