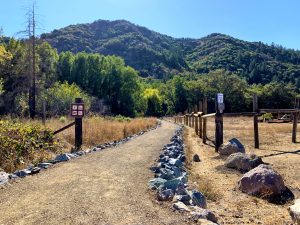 Sugarloaf Ridge State Park, nestled in Kenwood, has been closed since March 24th due to Covid-19 in order to follow CDC guidelines and precautions. Staff here are still maintaining the park and are more than ready to welcome members and the community back once it is safe to do so.
You can help keep the park maintained and staff working during this pandemic by considering buying an annual pass for the park. If you buy an annual pass now, we will add two extra months to be able to visit Sugarloaf park once we are able to open. If you are already a member, please consider making a donation or renewing your membership if yours is almost up!
With all of the craziness and uncertainty during these times, we still want you all to be able to enjoy and find new things in nature wherever you are. Whether it is in your own backyard or somewhere where you can be at least 6 feet away from others, there are also new things to find.
Here are 10 easy methods for finding and documenting the amazing living things all around wherever you are sheltering in place:
Just Look: finding natural plants or weeds, you can try to identify them by looking at their flowers, seeds, stems, and leaves
Look Closer: there are aphids and other various bugs on different plants and on the ground
Look for Movement: look around to see if there are any bugs flying around, like honeybees
Look Underneath Things: lift up different things like pieces or wood or other things in the yard to find living things, like earwigs
Just Listen: listen for animals around like birds or cicadas; record the sound even if you do not know where it is coming from
Look for a Sign: anything an animal has made or left behind, like prints or droppings
Eyes on the Skies: look at the tops of trees and telephone poles, birds are often found in those places
Beat the Bushes: get something to hit the bush with and something to catch when the bugs fall out of the bush
Go Inside: see what is inside your own home like ants and spiders
Go Out Again: go through yard and other places you looked at before, things are always moving and changing, you will probably find something new!
We would love to see how your adventuring during shelter in place orders looks! Please feel free to tag us on Instagram(@sugarloafpark) or on Facebook! We could share some of the cool findings through posts and stories!
We cannot wait to re-open to the community and hope everyone is doing as well as they can during these times! We miss everyone so much!