When:
July 23, 2023 @ 8:00 am – 11:00 am
2023-07-23T08:00:00-07:00
2023-07-23T11:00:00-07:00
Where:
Sugarloaf Ridge State Park
2605 Adobe Canyon Rd
Kenwood, CA 95452
USA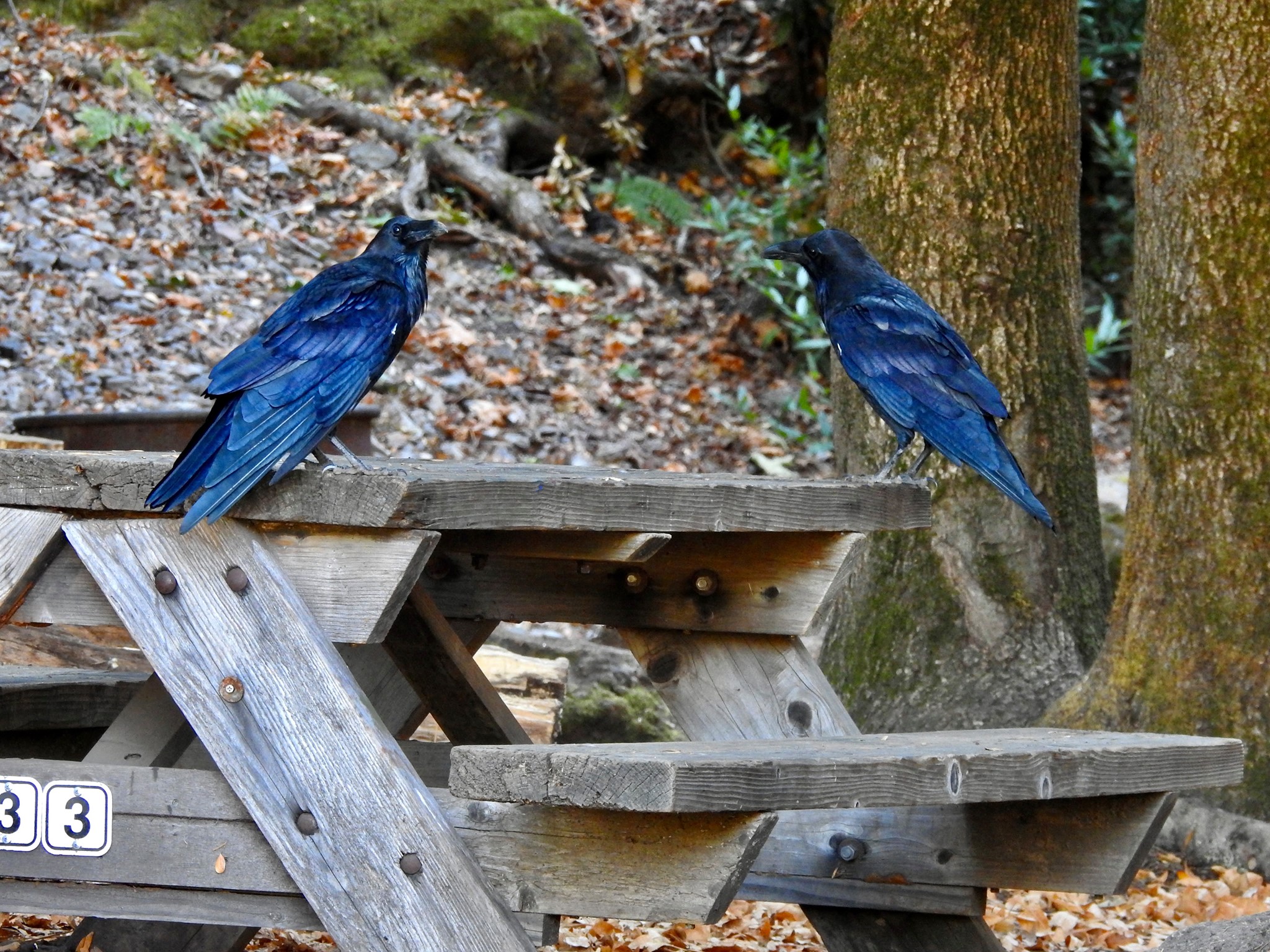 Join Sugarloaf docent Dana Glei in a 2-mile hike (250 ft elevation change) focusing on the smartest birds at Sugarloaf: the corvids. Learn how to identify them by sight, sound, flight pattern, and/or behavior. We are almost certain to see California scrub jays. We may also see Steller's jays, American crows, and/or ravens.  We'll meet at the White Barn. From there, we'll start off hiking toward the Observatory, continue on Lower Bald Mt. to Creekside Trail, and then up Hillside Trail, where we will stop at the lookout vista. We'll make our return to the White Barn via Hillside.
Tickets are $10 general, $5 for students, youth (12-17 year olds; must be accompanied by an adult), Sugarloaf members, Sugarloaf volunteers, and free for children under 12 years old. Bring at least a quart of water, wear layers, comfortable shoes, and sun protection. If you have them, we recommend bringing binoculars, scope, camera, bird identification guides, and if you'd like, a snack. If you use iNaturalist or would like to learn how to use it, make sure it's already installed on your phone before you arrive for the hike. Parking fees apply.
Ease of access: The White Barn parking area has one van-designed parking spot. Lower Bald Mt Trail is a single track trail not accessible by wheelchair or stroller. Creekside Nature Trail is flat and ADA-compliant for 0.4 miles, but its path splits, with the Southern side of the trail being a single-track trail with a small incline. Hillside Trail is a gravel fire road with a hill of approximately 100 feet up to the former boy scout camp.
______________________
For more events at Sugarloaf, visit our calendar.