When:
April 29, 2023 @ 3:00 pm – 4:30 pm
2023-04-29T15:00:00-07:00
2023-04-29T16:30:00-07:00
Where:
Sugarloaf Ridge State Park
2605 Adobe Canyon Rd
Kenwood, CA 95452
USA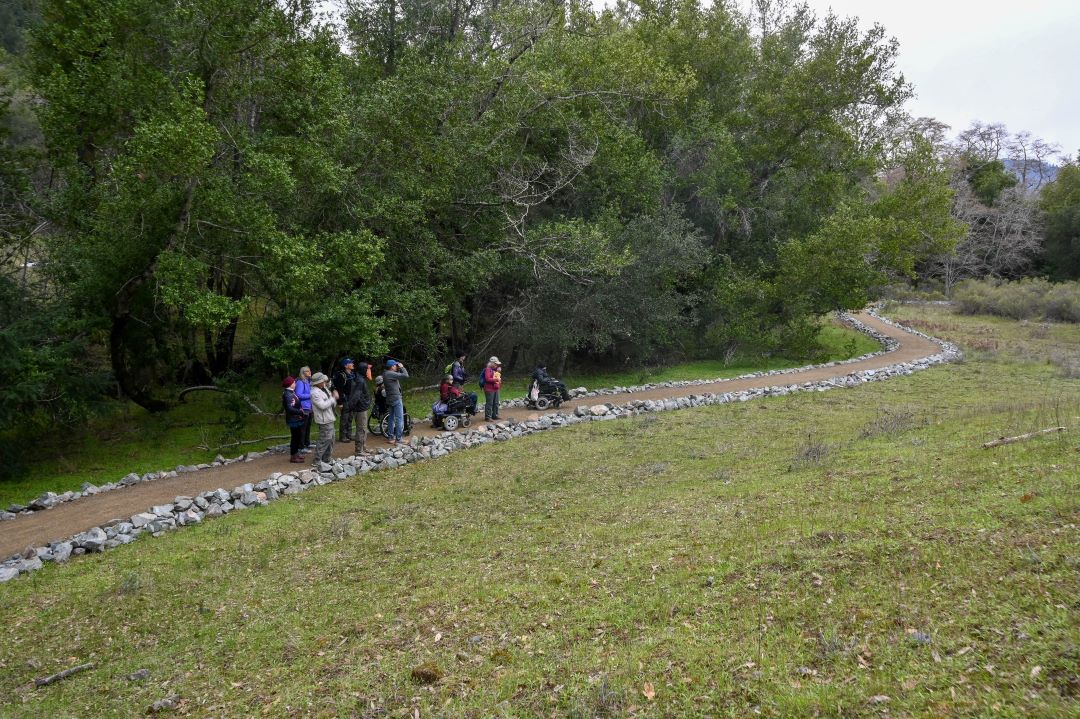 Join us for a limited-mobility wildflower outing as part of 2023's City Nature Challenge.
Participants of any level of experience can help find, photograph, and/or identify life in the park. Smartphones with the iNaturalist app will be our main tool, but those lacking phones are also welcome to participate. If you haven't used iNaturalist, or haven't made an observation for a while, this is your chance – just make sure to load the iNaturalist app on your phone before you arrive. Alternatively, you can join our iNaturalist Introduction & BioBlitz with Dr. Dan prior to attending this event.
Meet at the White Barn. Bring water, sun protection, a full battery on your mobile device (or alternatively, a camera), and if you have them, close-up binoculars and wildflower-identifying guides. Tickets are $5. Parking fees apply; rain cancels.
City Nature Challenge runs from April 28th to May 1st, 2023. It's a bioblitz-style competition where cities are in a contest against each other to see who can make the most observations of nature, who can find the most species, and who can engage the most people. Learn more about City Nature Challenge or view the Sugarloaf Project here!
This event is part of the Challenge along with other events scheduled from 4/28-5/1.
Ease of Access: The White Barn parking area has one van-designated parking spot and multiple regular parking spots that can easily be used by accessible vans. There is an accessible porta-potty a few feet from the van-designated parking spot. The Creekside Nature Trail is our ADA-compliant trail. It is a flat trail with smooth, compacted decomposed stone surface, toe rails on flat bridges, and two benches along the way for resting. A volunteer rakes the trail of debris every Friday. While dogs and emotional support animals are not allowed on park trails or the backcountry, service animals are welcomed.
______________________
For more events at Sugarloaf, visit our
calendar of events
.