When:
June 23, 2023 @ 5:00 pm – June 25, 2023 @ 11:00 am
2023-06-23T17:00:00-07:00
2023-06-25T11:00:00-07:00
Where:
Sugarloaf Ridge State Park
2605 Adobe Canyon Rd
Kenwood, CA 95452
USA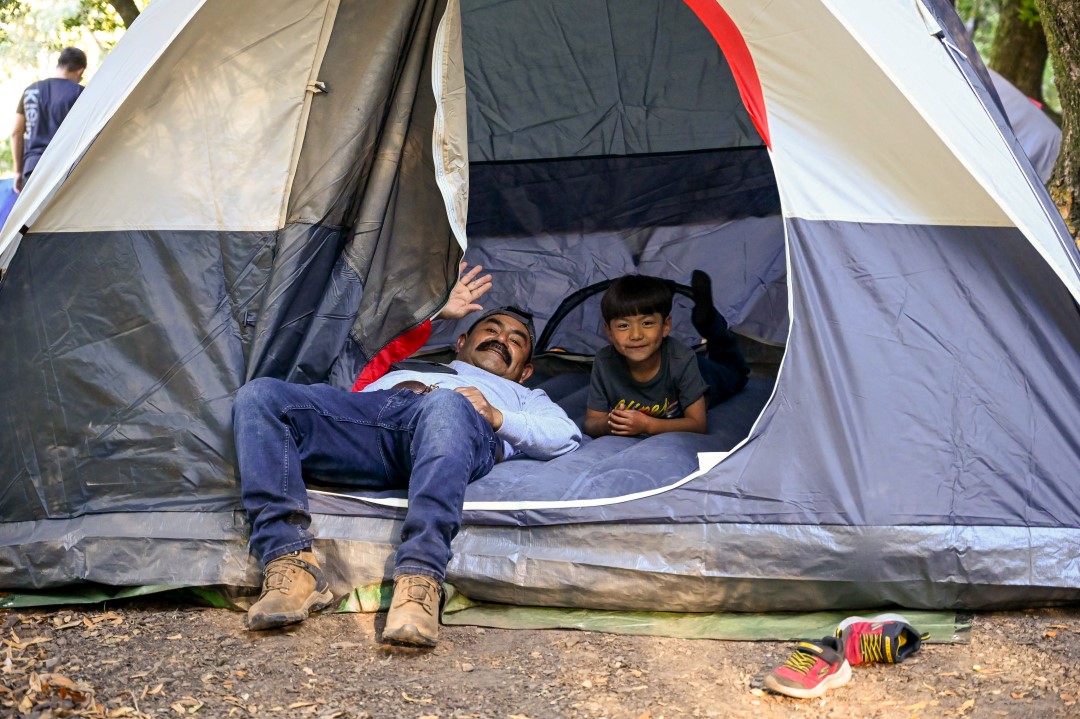 23 al 25 de junio o 7 al 11 de julio
¡Ven a disfrutar un fin de semana acampando en tu parque! No es necesario tener experiencia acampando, ¡nosotros te enseñamos! Esta es una oportunidad para familiarizarse con el equipo y fomentar las habilidades de acampar. Tendremos tiendas de campaña y equipo adicional para quien lo necesite. Los participantes serán responsables por sus comidas.
La registración para este evento, generalmente $70 por sitio más estacionamiento, es $35 por familia. Por favor regístrate por adelantado, ya que este es un evento muy popular y el espacio es limitado a 6 familias de 6, o 30 participantes por fin de semana. Para más información, manda un correo electrónico a Alma o Arsel en senderos@sonomaecologycenter.org o llama a Alma al 707-247-5767.
Facilidad de acceso: este campamento en grupo no utilizará los sitios de acampar que cumplen con los requerimientos legales de la ley para personas con discapacidades (ADA, por sus siglas en inglés). Las actividades planeadas incluyen caminatas, las cuales serán en senderos con escalones y colinas. Sin embargo, estas actividades son opcionales.
Encuentra más oportunidades recreacionales a través del programa Senderos Naturales en ésta página. 
Para más eventos en Sugarloaf, visita nuestro calendario

---
Senderos: Let's go camping at Sugarloaf!
June 23-25 or July 7-9
Come experience a weekend of camping at your park! This is a beginning-camper friendly-experience. If you've never camped, or if it's been some years, this opportunity will familiarize you with equipment and strengthen your camping skills. Gear will be provided for those who need it; you bring the food! This family event is planned around a primarily Spanish-speaking audience. Families from underrepresented groups are particularly welcome. Email senderos@sonomaecologycenter.org with your questions.