When:
June 10, 2023 @ 3:00 pm – 4:30 pm
2023-06-10T15:00:00-07:00
2023-06-10T16:30:00-07:00
Where:
Sugarloaf Ridge State Park
2605 Adobe Canyon Rd
Kenwood, CA 95452
USA

Contact:
Alma o Arsel
707-247-5767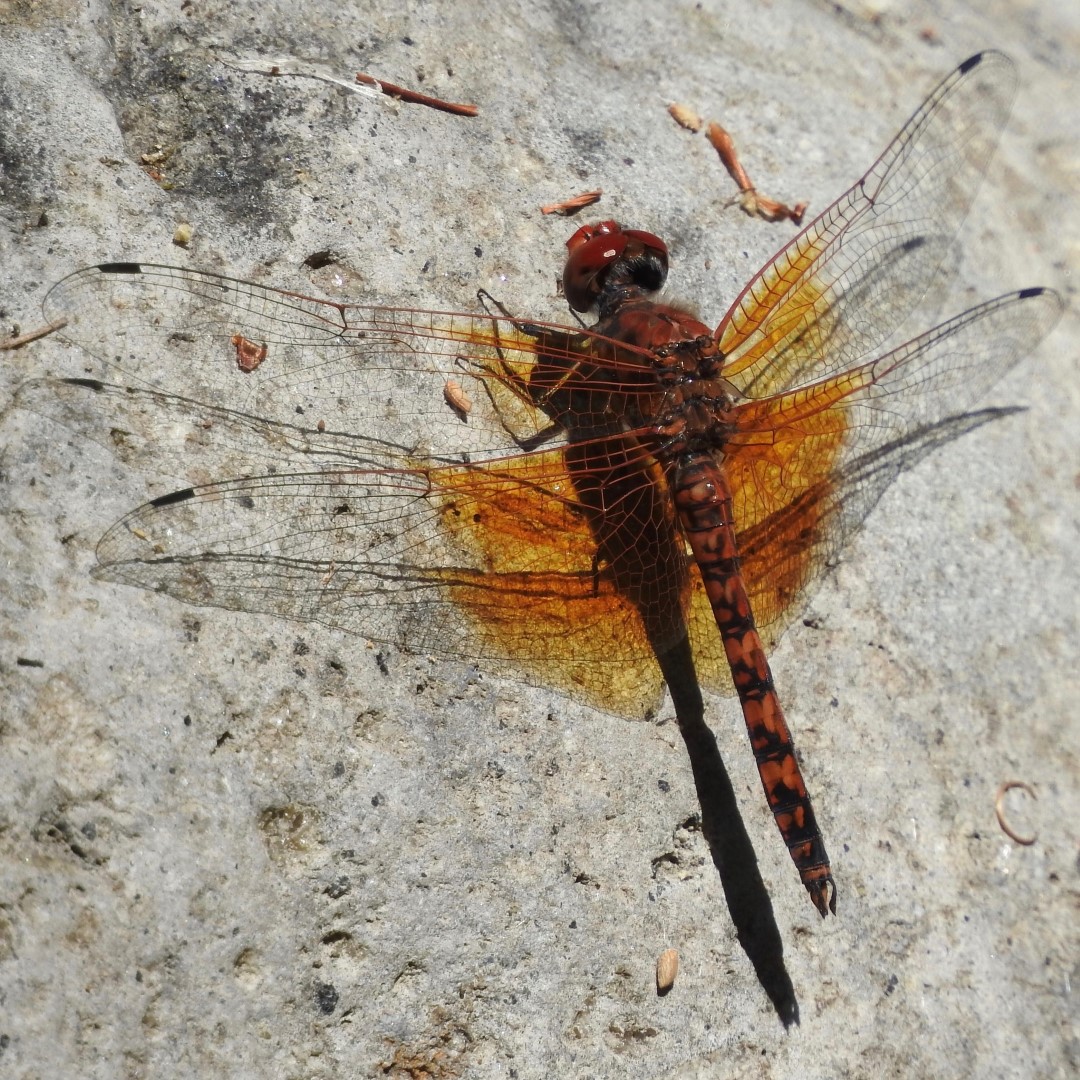 La vida en el arroyo
Sábado 10 de junio, 3-4:30pm
¿Qué tipo de macroinvertebrados podemos encontrar en el arroyo de Sonoma? El Dr. Dan Levitis nos acompaña en esta exploración de insectos acuáticos. Comenzaremos detrás del centro de visitantes y bajaremos al lecho del arroyo después de aprender acerca de los mayores grupos de insectos que pueden ser encontrados en el arroyo.
   
Este evento es gratuito en colaboración con la Biblioteca Regional del Valle de Sonoma. Si vives cerca de la biblioteca, visítales o llamales para inscribirte al programa por gratis– ¡incluyendo transporte! Regístrate por adelantado ya que el espacio es limitado. 
Recomendamos vestirse en ropa que pueda mojarse o ensuciarse, calzado adecuado para exploración acuática, traer una gorra o protección solar, al menos un litro de agua, y si deseas, un bocadillo. 
Para más información, manda un correo electrónico a Alma o Arsel por senderos@sonomaecologycenter.org o llama a Alma al 707-247-5767.
Facilidad de acceso: El centro de visitantes de Sugarloaf está rodeado por una plataforma acessible de madera. Hay un espacio designado como acessible para estacionarse frente a la rampa que conecta el estacionamiento con la plataforma. Hay un baño portátil accesible a unos metros de esta rampa. No hay acceso de la plataforma al lecho del arroyo; uno tiene que caminar algunos metros en terreno disparejo. Sin embargo, la plataforma tiene una sección que se extiende con más proximidad al arroyo y que dispone de un área para sentarse. Acomodaciones para personas que necesitan más acceso se pueden hacer al escribir a senderos@sonomaecologycenter.org al menos dos días antes del evento.
Encuentra más oportunidades recreacionales a través del programa Senderos Naturales en ésta página.
---
ENGLISH: Senderos: Life in the Creek (en español)
Sat, 6/10, 3-4:30pm
What type of macroinvertebrates can we find in Sonoma Creek? Dr Dan Levitis joins us in this exploration of creek insects. We'll start off at the back deck of the Visitor Center and move down to the creekbed after learning about the major groups of insects that can be found in the creek.

This is a free event in collaboration with Sonoma Valley Regional Library. If you live near the Sonoma Valley Regional Library, visit or call them to sign up– the ride is included! This event  is planned around a primarily Spanish-speaking Latino audience. Families from underrepresented groups are encouraged to attend.
We recommend dressing in clothing and footwear that can get wet/dirty. Bring a hat or sun protection, water, and if desired, a snack.

For more information, write to us at senderos@sonomaecologycenter.org or call Alma at 707-247-5767.
Ease of access: Sugarloaf's Visit or Center is surrounded by an accessible wooden deck. There is one van-designated parking space in front of the ramp/deck, and an accessible porta-potty a few feet away from the parking spot. There is no access from the deck to the creekbed; one must walk a few feet down on a short dirt path. However, the deck does have a large section that extends closer to the creek with seating area available. Additional accessible accommodations can be made if contacted in advance at senderos@sonomaecologycenter.org.