When:
March 25, 2023 @ 6:30 pm – 9:30 pm
2023-03-25T18:30:00-07:00
2023-03-25T21:30:00-07:00
Where:
Sugarloaf Ridge State Park
2605 Adobe Canyon Rd
Kenwood, CA 95452
USA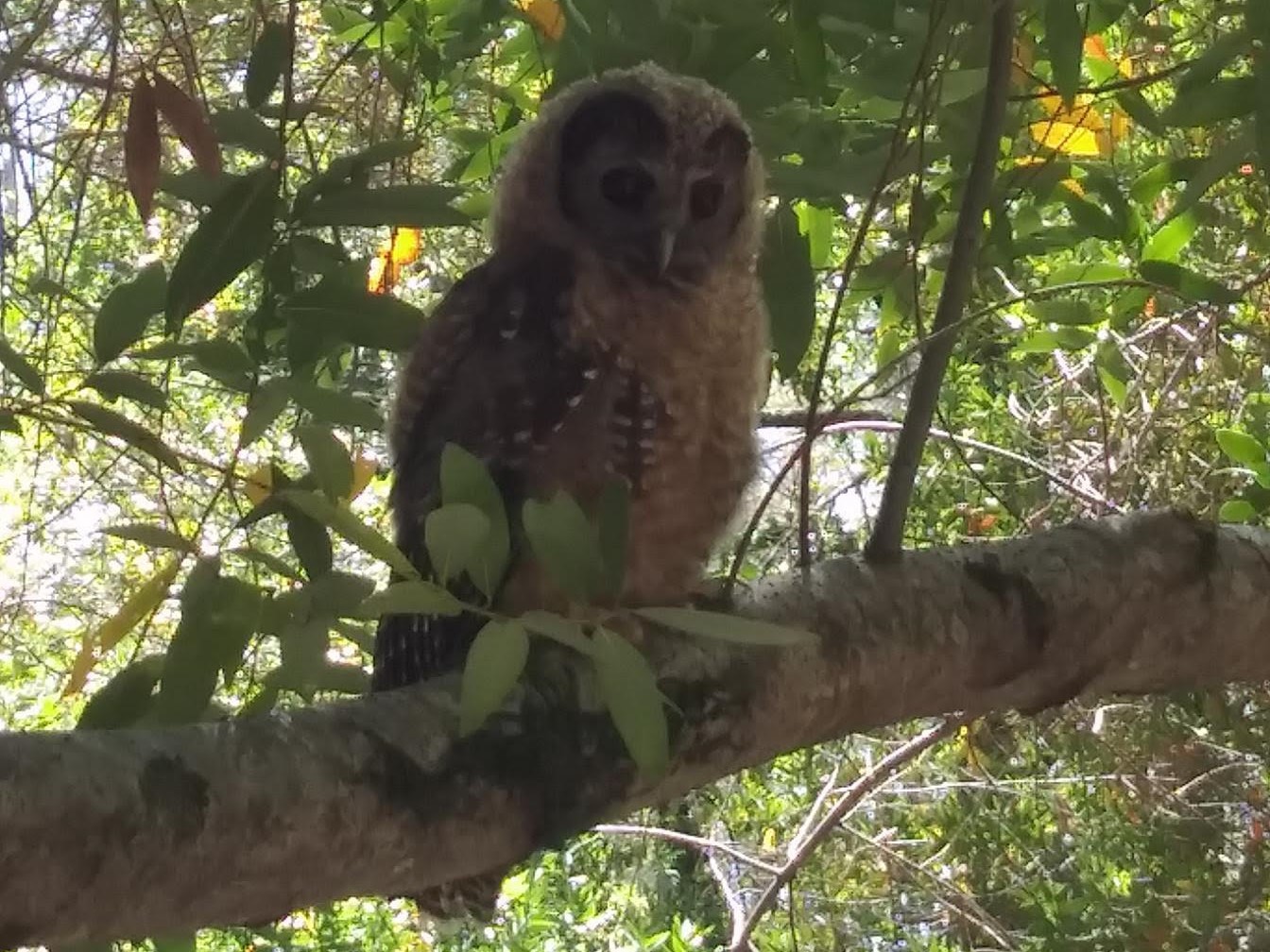 UPDATE 3/10, 5:00 p.m.: This event has been postponed from 3/11 to 3/25. The start time has also been updated from 5:30 p.m. to 6:30 p.m.
Join Sugarloaf docent Dana Glei for a hike focused on owls. Throughout the hike, we will spend a lot of time listening because we are more likely to hear owls than see them. We'll begin with a short lesson on some interesting points about owl anatomy and then set off on Hillside Trail with the hope to hear and/or see some owls that have previously been reported in Sugarloaf, including Great Horned Owl, Western Screech Owl, Barn Owl, Northern Pygmy Owl, Northern Saw-Whet Owl, and Spotted Owl.
This approximately 2-mile loop with 250 ft of elevation change begins at the White Barn. We'll start off on Hillside toward the old Boy Scout camp, continue onto Meadow Trail, return to the parking lot, get in our vehicles, and as we leave the park, we will stop at the vista point pullout and at the Goodspeed trail parking lot. Carpooling is encouraged as parking is especially limited at the vista pullout.
Tickets are $10 for general audiences, $5 for youth (12-17 year olds), students, Sugarloaf members, Sugarloaf volunteers, and free for children 7-12. This event is not recommended for children under 7. Bring at least a quart of water, a flashlight (which we will use for our own safety but please try to keep the light pointed down), binoculars, and if you'd like, a snack and a bird identification guide. Wear layers because it is likely to be cold in the evening, but please choose non-reflective (preferably dark), quiet clothing that does not make noise when you move.
If you want to use iNaturalist, Merlin (helpful for identifying birds by sound or picture), or eBird apps, make sure they are already installed on your phone before you arrive for the hike. We recommend that you listen to the calls for owls we might see in advance on Merlin or allaboutbirds.org. Please silence your phone once you enter the park. We will not be playing any owl calls inside the park because it is nesting season, and we do not want to disturb the ecosystem. If an owl (or any bird) reacts to your presence, you are too close.
Parking fees apply. Heavy rains cancel.
Ease of access: Hillside Trail is a fire road with two 100-foot hills with a steep slope and a year-round stream crossing with a board bridge. Meadow is passable by strollers or wheelchair from the bridge back to the Robert Ferguson Observatory, about a mile, but not officially an ADA-compliant trail.